Everybody has different Christmas traditions, and lots of people are looking for new traditions to add. In today's post, you'll find a fresh custom to add to your Christmas celebrations: Cooking Mexican food for Christmas day. You'll also find some other Mexican traditions throughout the post.
You may also enjoy:
Mexican Christmas Food Ideas
Ensalada de Noche Buena (Christmas Eve Salad)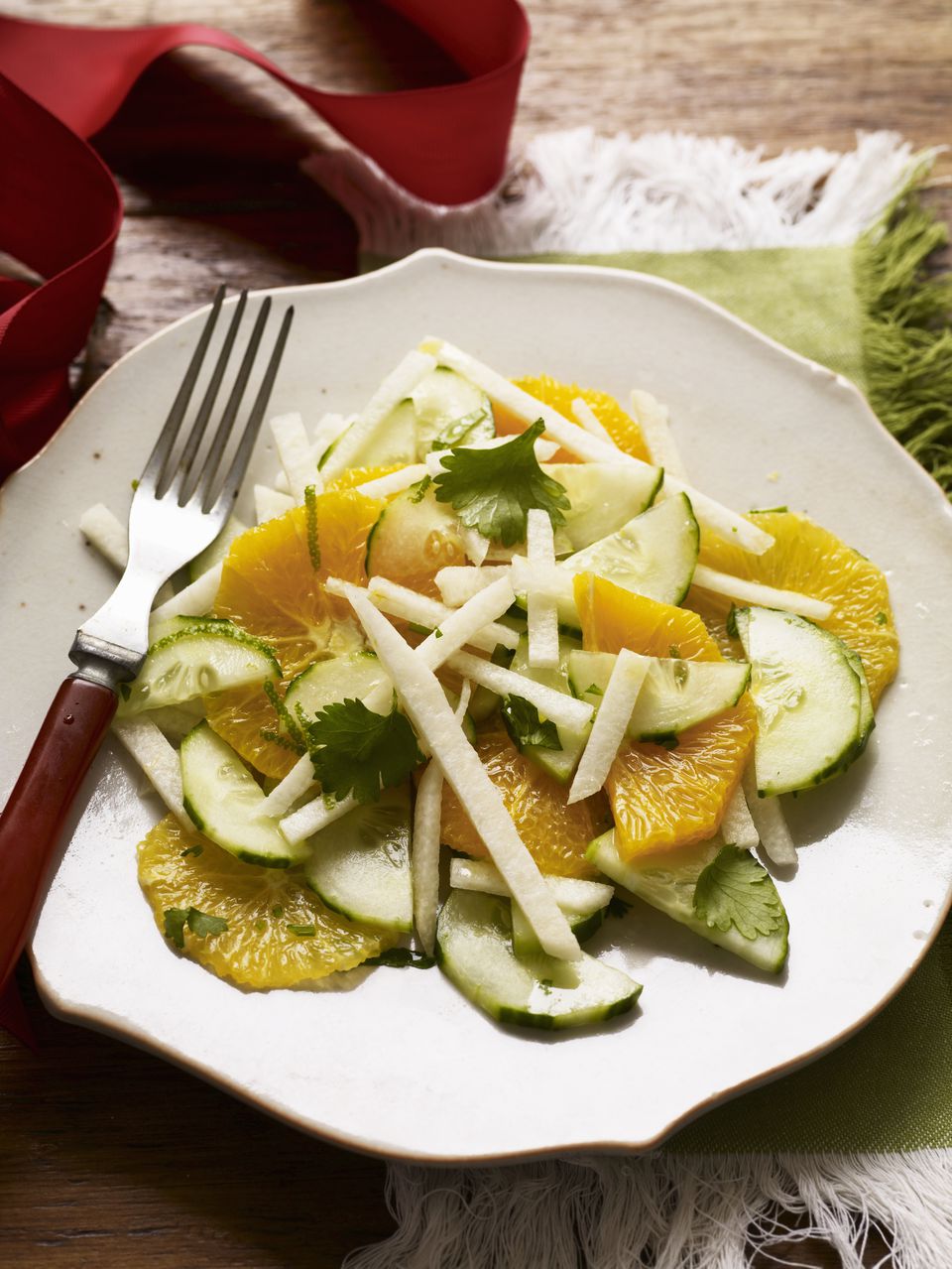 "The combination of colors of the Mexican Christmas Salad make it particularly festive. This salad usually contains lettuce and beets, but other ingredients vary according to location and the chef's preference, and may include apple, carrot, orange, pineapple, jicama, pecans or peanuts, and pomegranate seeds as a garnish. Mexican Christmas Salad is served at Christmas Eve dinner." (via >>)
DIY this Catus Christmas tree here >>
Tamales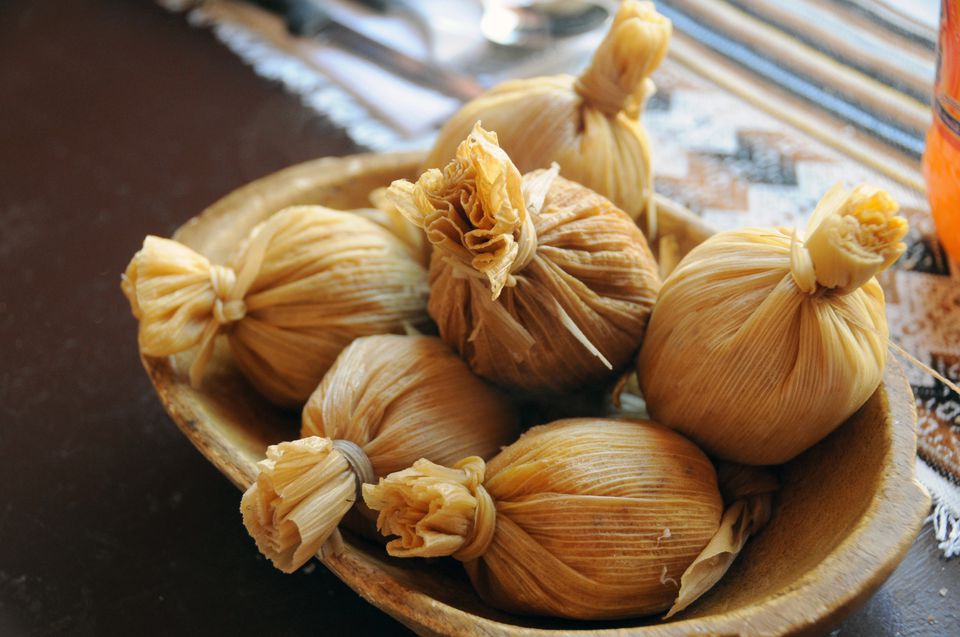 "Tamales are cornmeal dumplings which may be prepared with a variety of different fillings. They are wrapped in corn husks (or occasionally banana leaves), and steamed. Because tamales are time-consuming to prepare, they are a special holiday food that are only made a few times throughout the year, in large batches, often with many members of the family assisting in parties that are called tamaladas." (via >>)
History of the Mexican Star Piñata:
"The original piñata was shaped like a star with seven points. The points represented the seven deadly sins (lust, gluttony, greed, sloth, wrath, envy and pride) and the bright colors of the piñata symbolize the temptation to fall into these sins. The blindfold represents faith and the stick is virtue or the will to overcome sin. The candies and other goodies inside the piñata are the riches of the kingdom of heaven, that the virtuous who are able to overcome sin will receive." (via >>)
Make this Piñata here >>
Horchata
History of Poinsettias and Christmas:
"There is an old Mexican legend about how Poinsettias and Christmas come together, it goes like this:
There was once a poor Mexican girl called Pepita who had no present to give the the baby Jesus at the Christmas Eve Services. As Pepita walked to the chapel, sadly, her cousin Pedro tried to cheer her up.
'Pepita', he said 'I'm sure that even the smallest gift, given by someone who loves him will make Jesus Happy.'
Pepita didn't know what she could give, so she picked a small handful of weeds from the roadside and made them into a a small bouquet. She felt embarrassed because she could only give this small present to Jesus. As she walked through the chapel to the altar, she remembered what Pedro had said. She began to feel better, knelt down and put the bouquet at the bottom of the nativity scene. Suddenly, the bouquet of weeds burst into bright red flowers, and everyone who saw them were sure they had seen a miracle. From that day on, the bright red flowers were known as the 'Flores de Noche Buena', or 'Flowers of the Holy Night'." (via >>)
Make these felt poinsettias here >>
Images via Pinterest
A Note…
FYI, there will be no blog posts until after Christmas.
THOUGHTS?
What are your Christmas traditions? Let me know in a comment!
MORE
Keep up with what's happening in The Party. Following The Party on Facebook, Twitter, Instagram,  and Pinterest provides you with updates and ideas galore.
Related: